allesblinkt is a bureau for art and invention. It produces installations and apparatuses:
one sorts pebbles from a river by their geological age; one archives exhibitions in museums; one is a custom mixing console for the studio of Nils Frahm; another is an eight meter high smiley that reflects the mood of a city; a fake star; one sensor that generates MIDI output from any piano; an apparatus that tells stories using patent drawings …
allesblinkt is Benjamin Maus with varying collaborators.
Benjamin's technological comprehension and capabilities emanate from his involvement with machinery and computation since his days of childhood. He studied design and is self-taught in many disciplines. Before co-founding the studio FELD he worked for new media installation studios. In 2016 he left FELD and focused on his individual practice.
In his artistic work Benjamin is interested in different modes of production and their impact on society. His work has been exhibited, recognized and awarded internationally.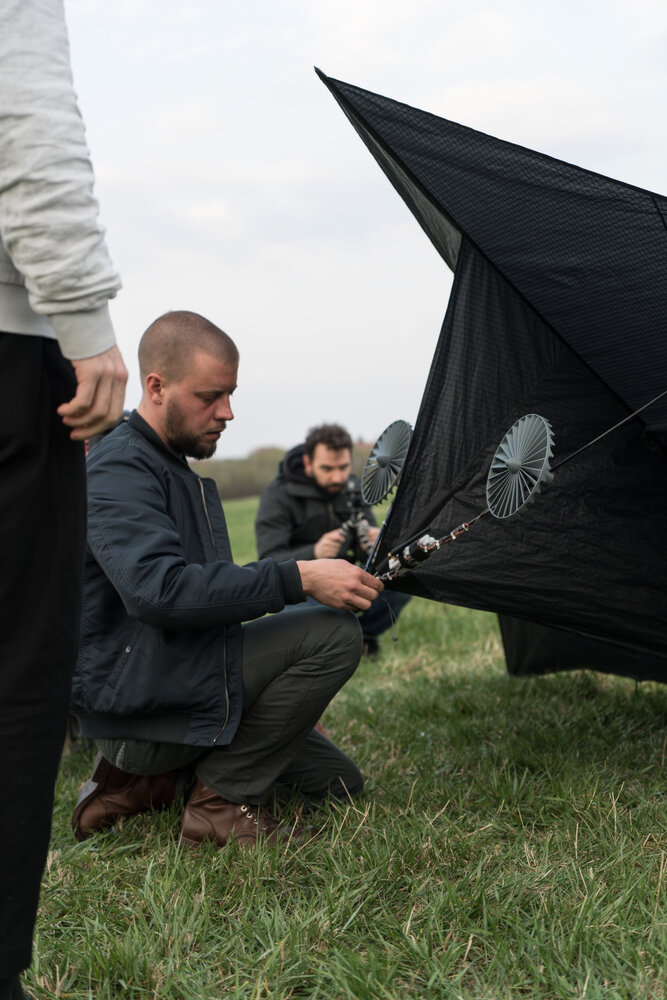 Contact
I am currently working in Berlin.
Please send crazy ideas, meaningful concepts, collaborations and research to info@allesblinkt.com
My social-media participation is limited to Instagram @allesblinkt