KeySense
2019
Ólafur Arnalds, Benjamin Maus
An optical piano key sensing device senses key presses and velocities of
piano keys on any 88 key piano or keyboard instrument. It can be quickly installed without
any modifications to the piano by resting it on the left and right key blocks of the piano.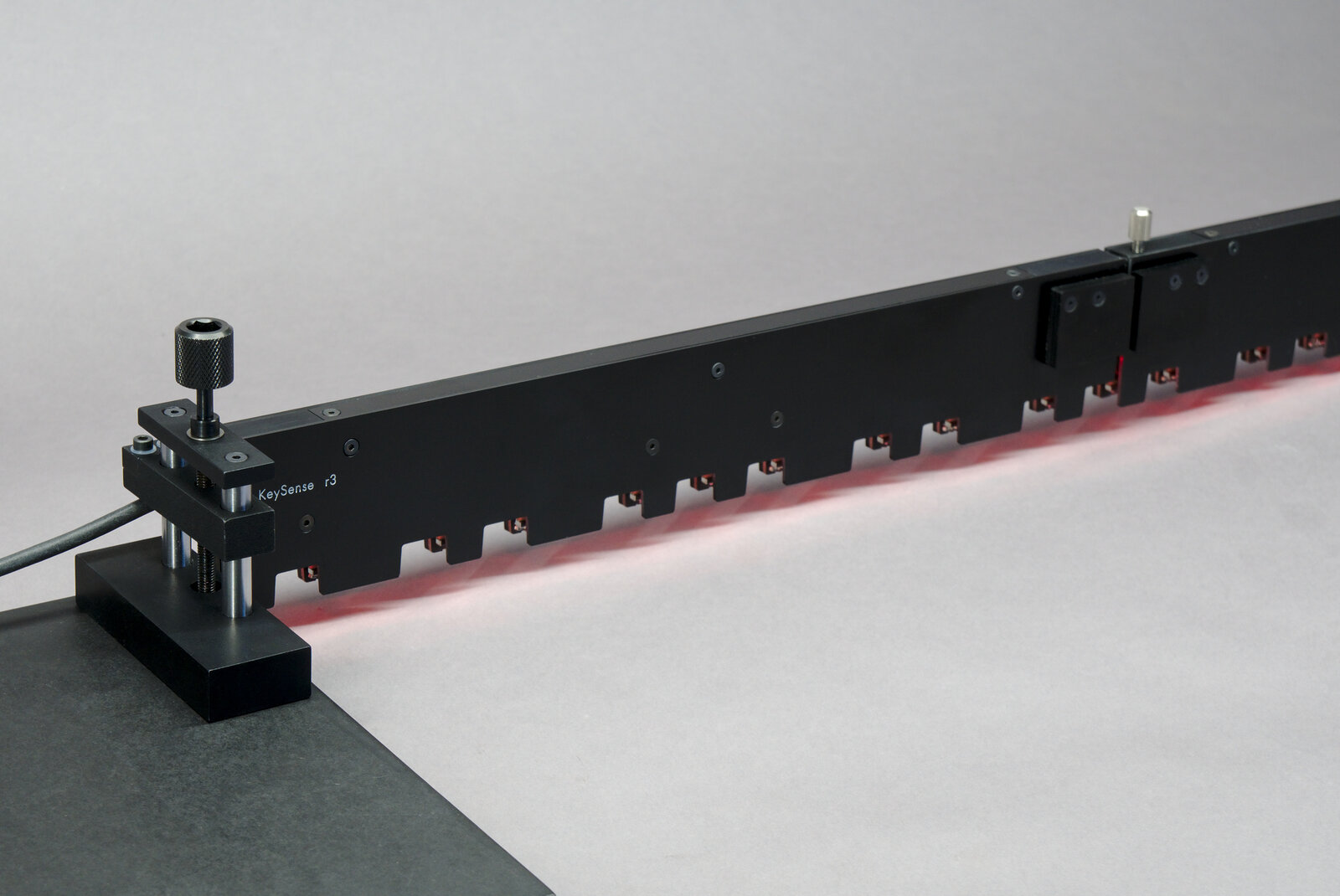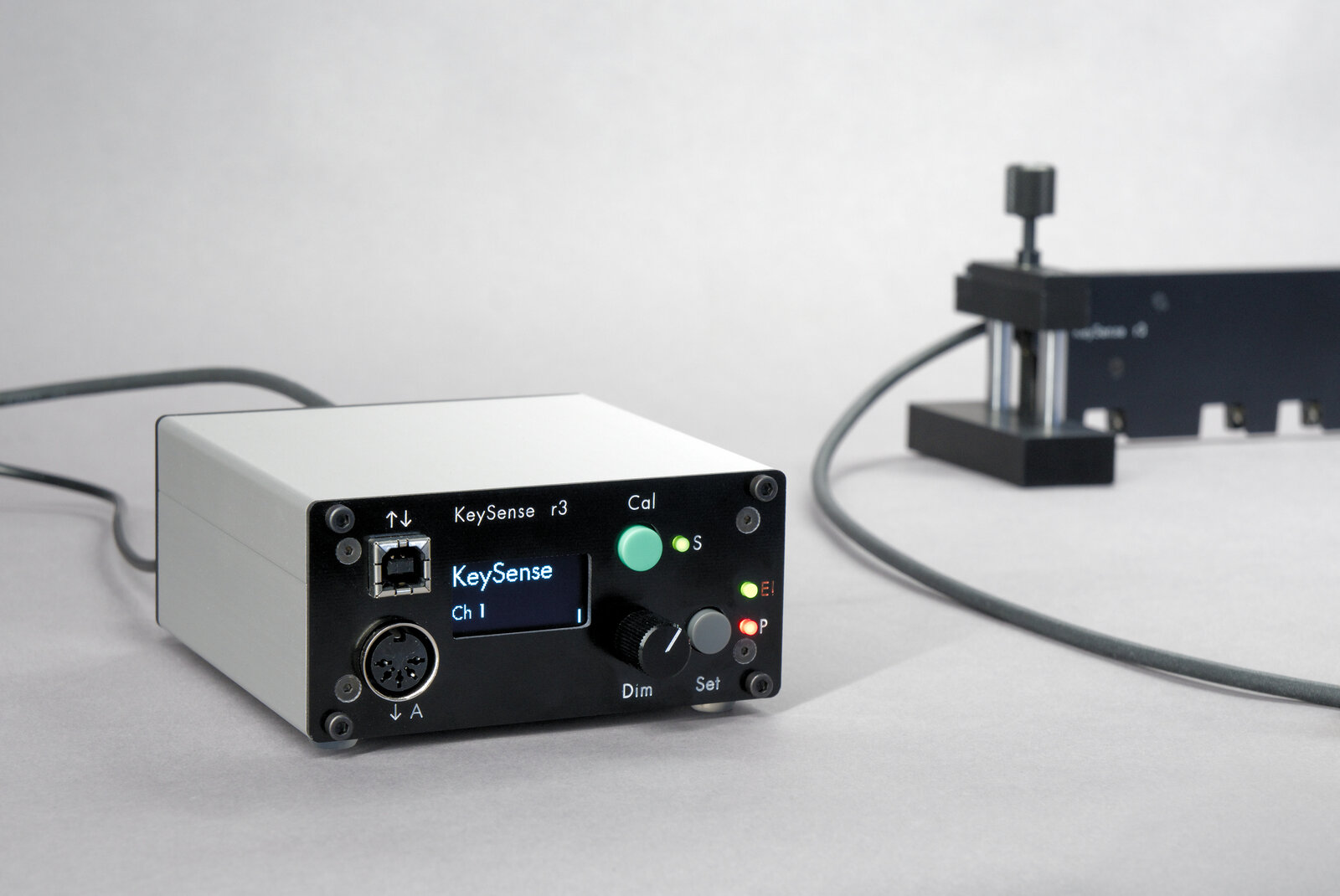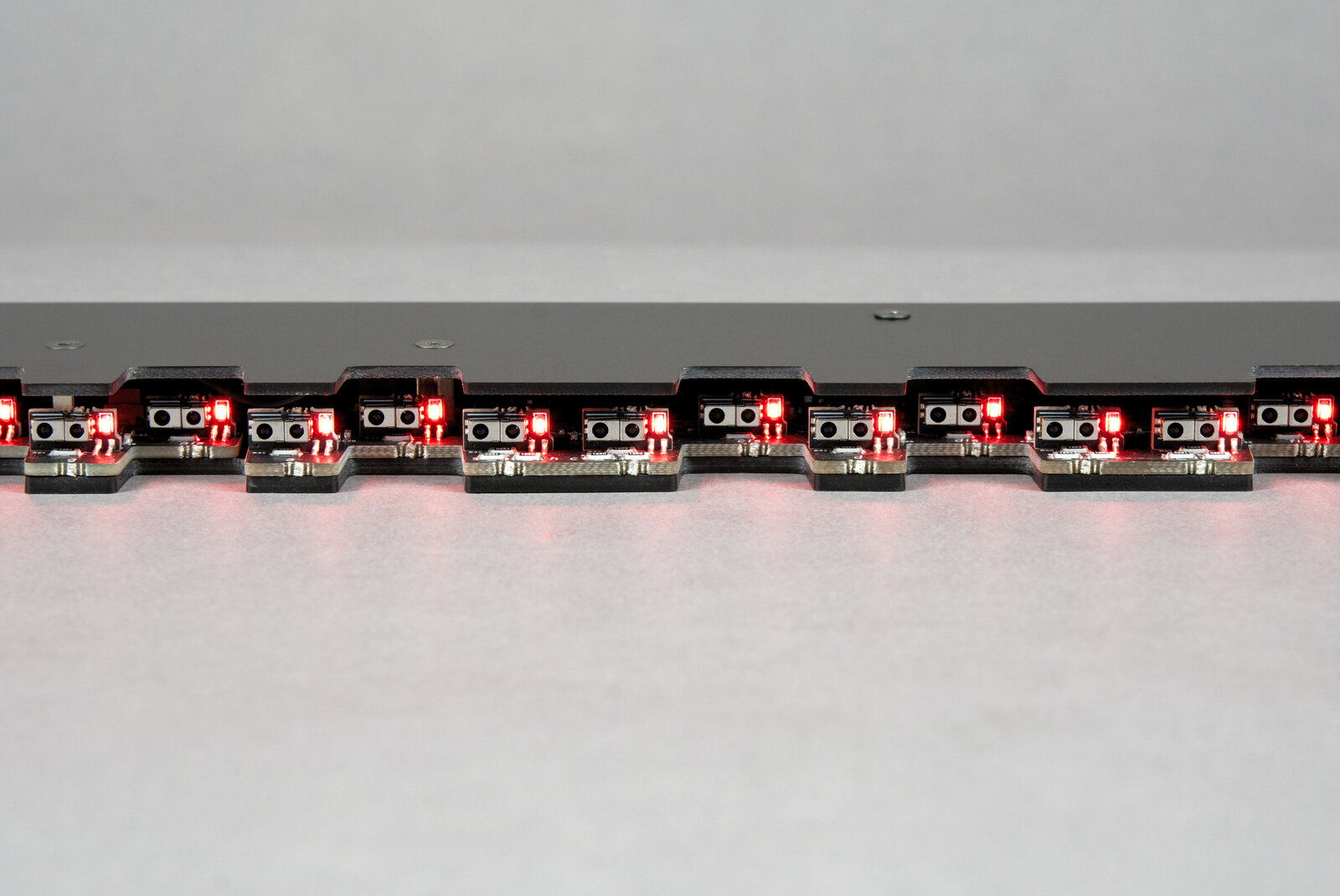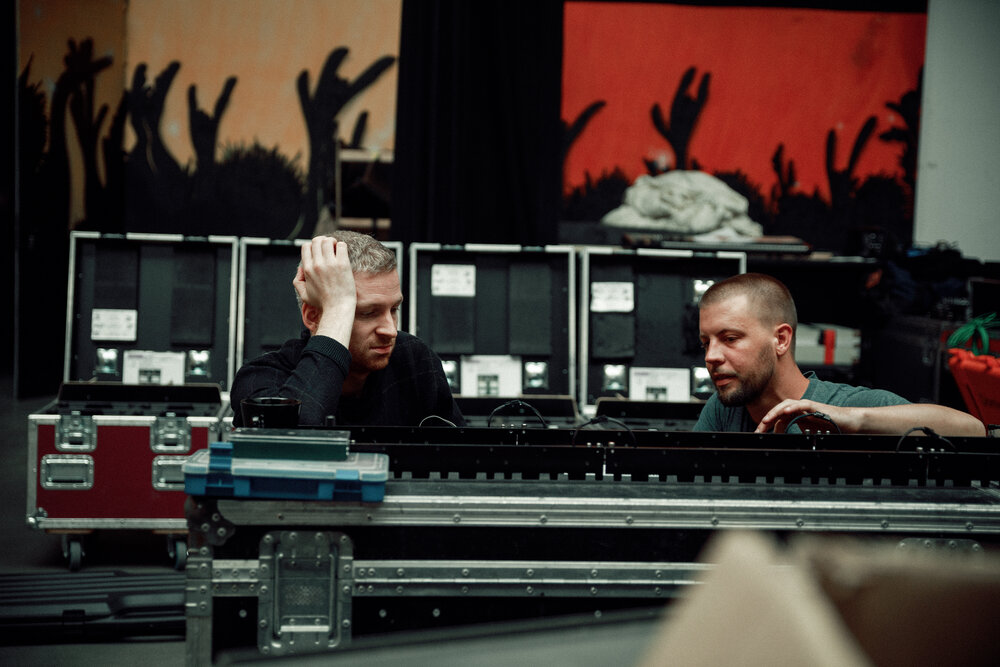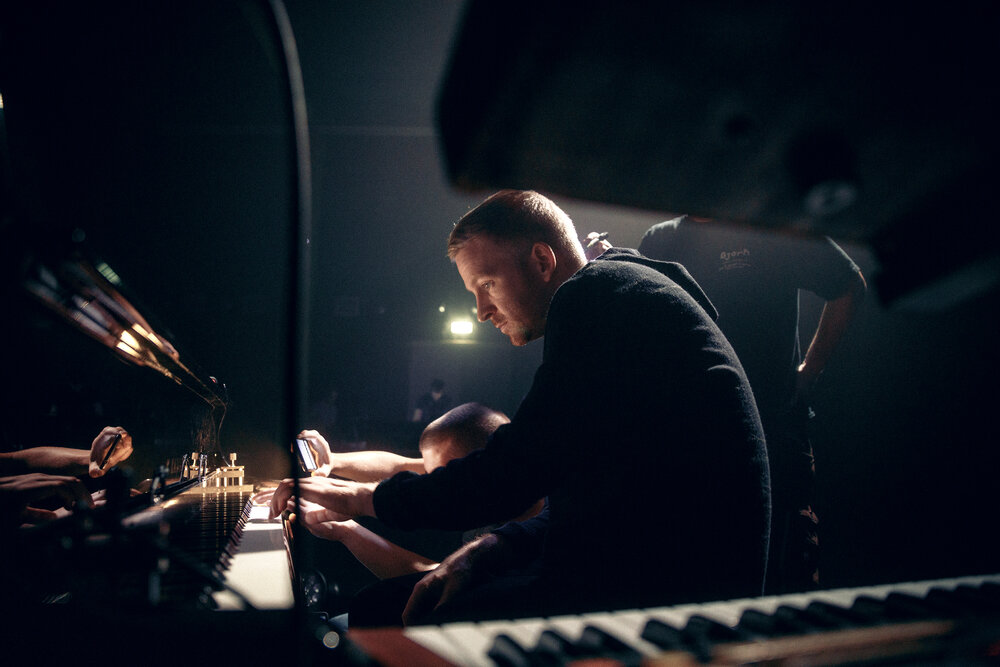 Technology
Reflective sensing with adaptive power for robust sensing of black and white keys
Also works on inverted keyboards
Sensing rate ≥ 1000 Hz for low latency
Status LED for each key (dimmable)
Note velocity output
One button calibration
Environment light rejection
Unlimited polyphony
Mechanical
Adaptable to octave spans between 160-170 mm
Easy height adjustment with thumbscrews
High quality cable to Controller
Easy to disassemble (three pieces < 500 mm) and transport
Black fibreglass housing, black anodised metal mounts
Controller
Status display / LEDs
Inputs for expression pedal and foot switch (6.5 mm jacks), creates MIDI CCs
Additional MIDI input for merging with piano notes
Three MIDI outputs (one USB) to avoid MIDI splitting
USB MIDI (no driver required)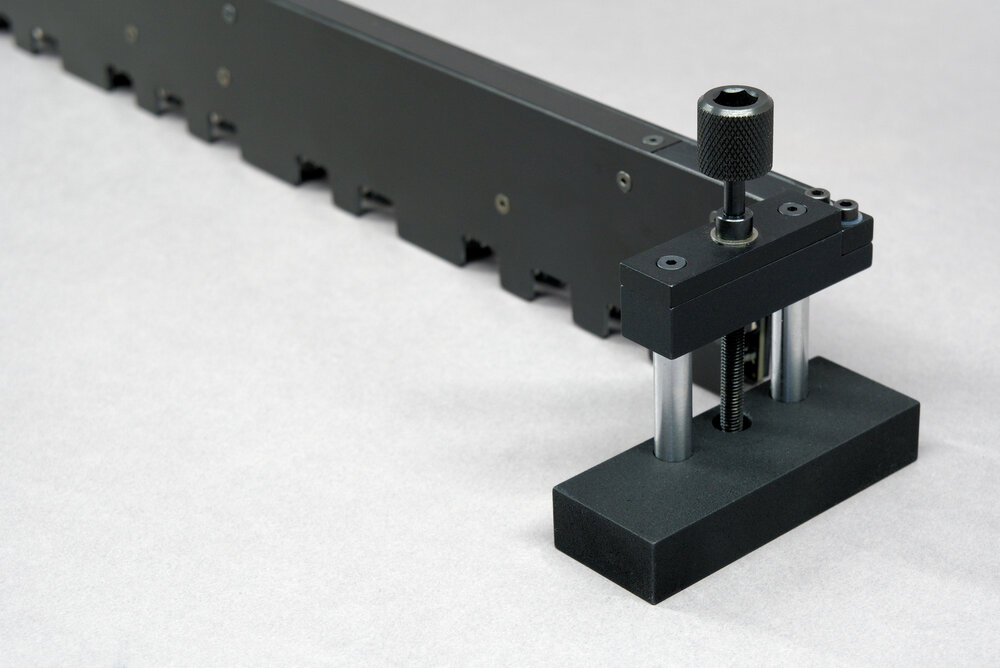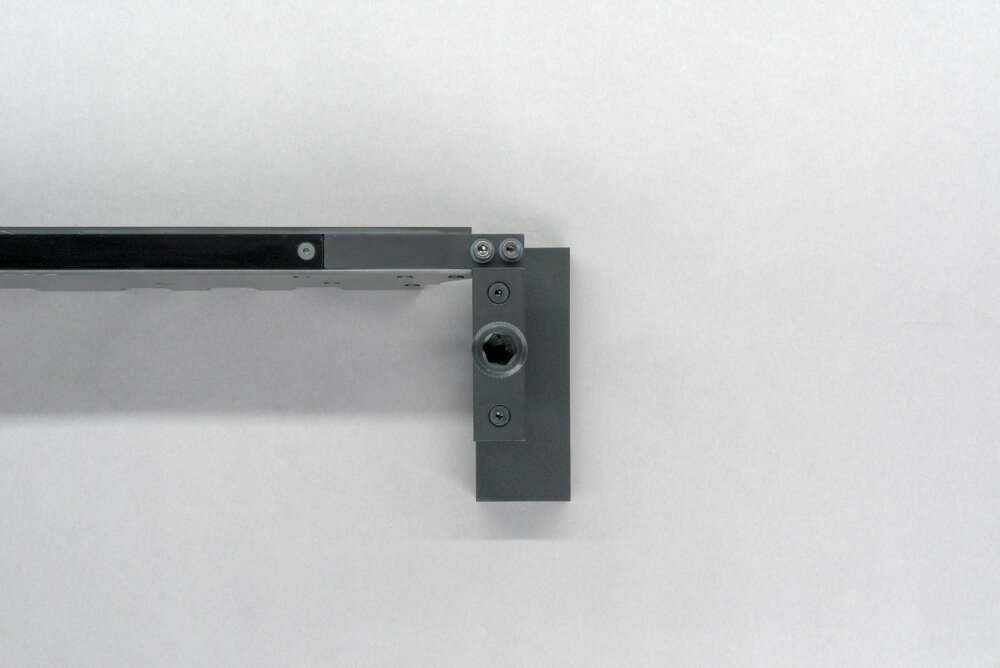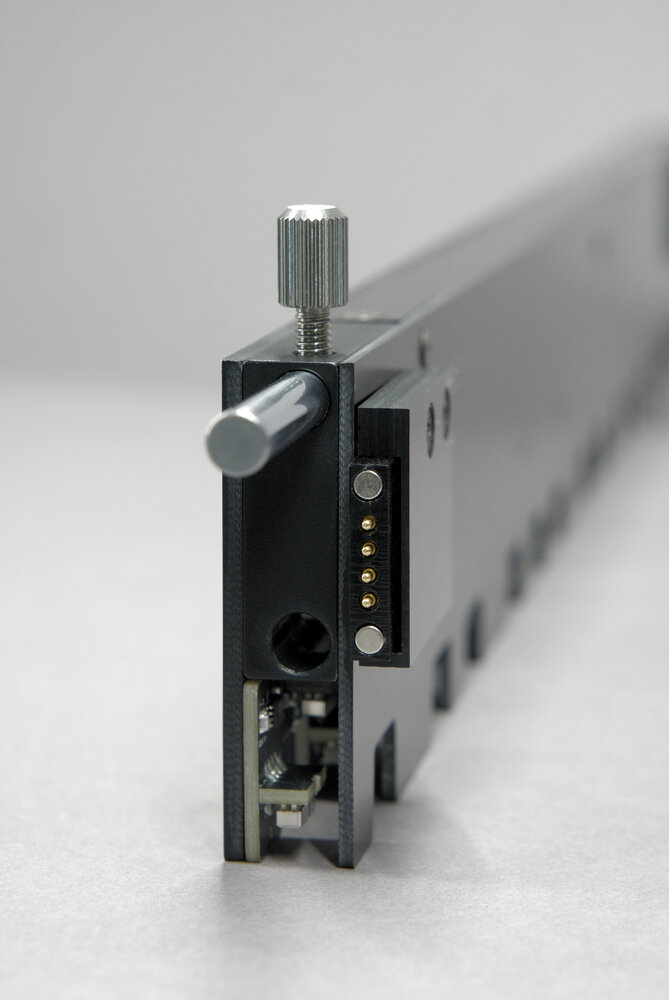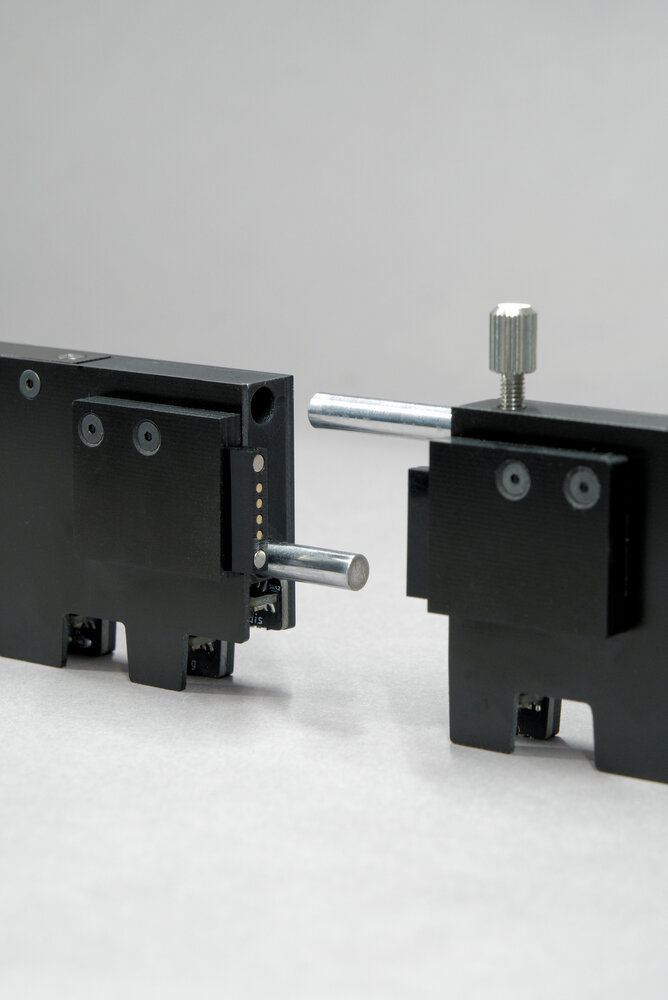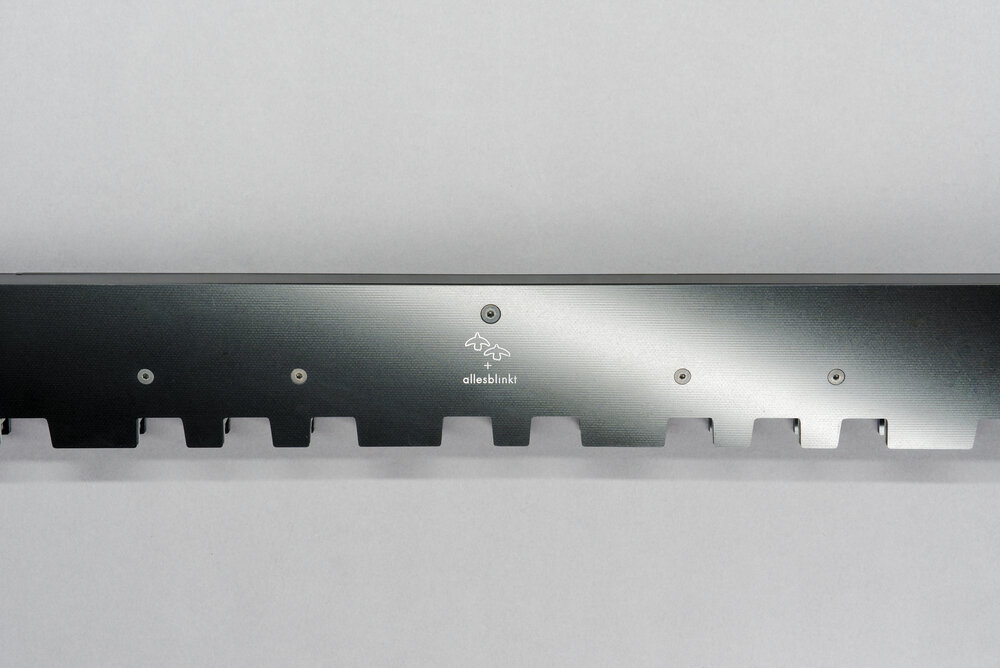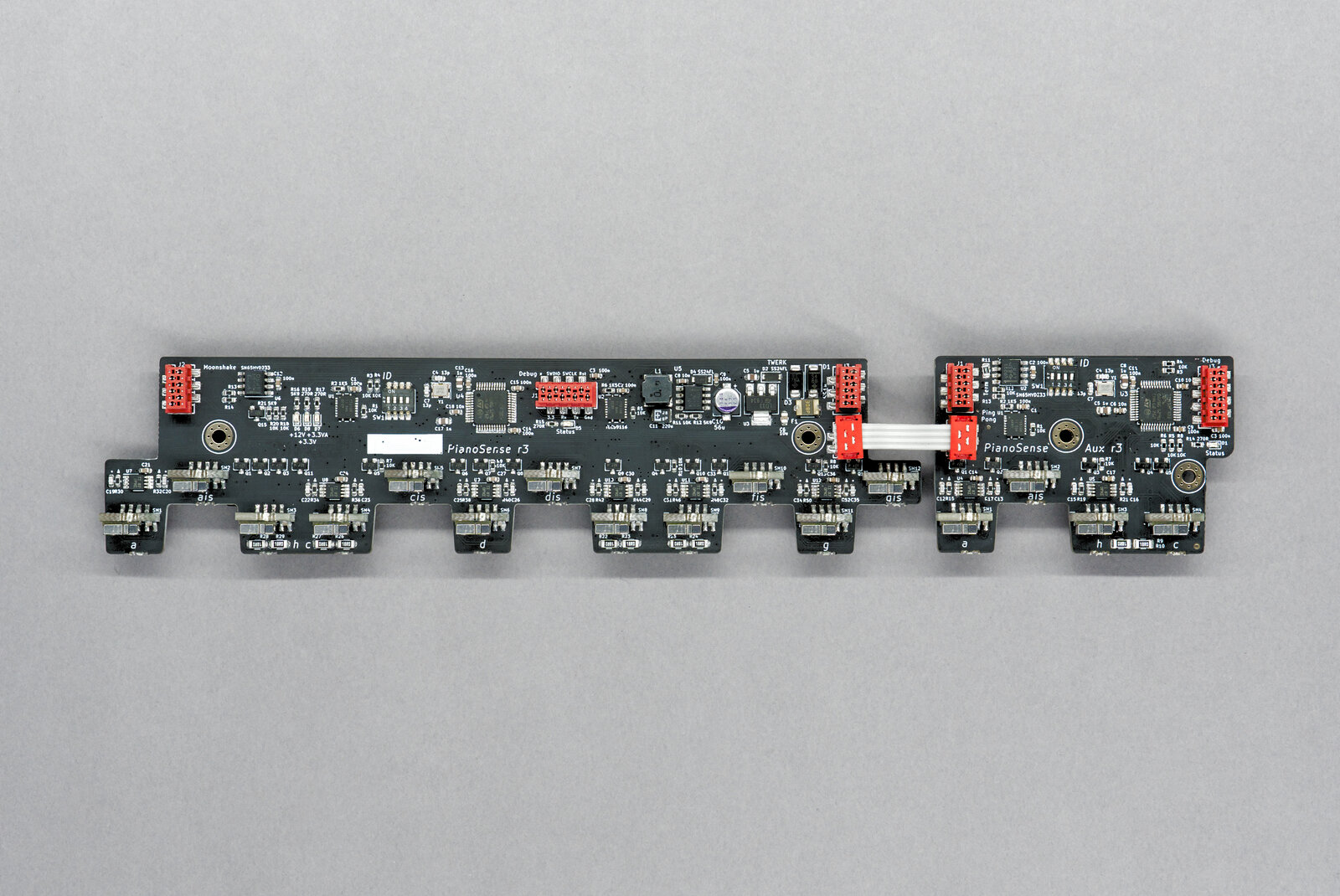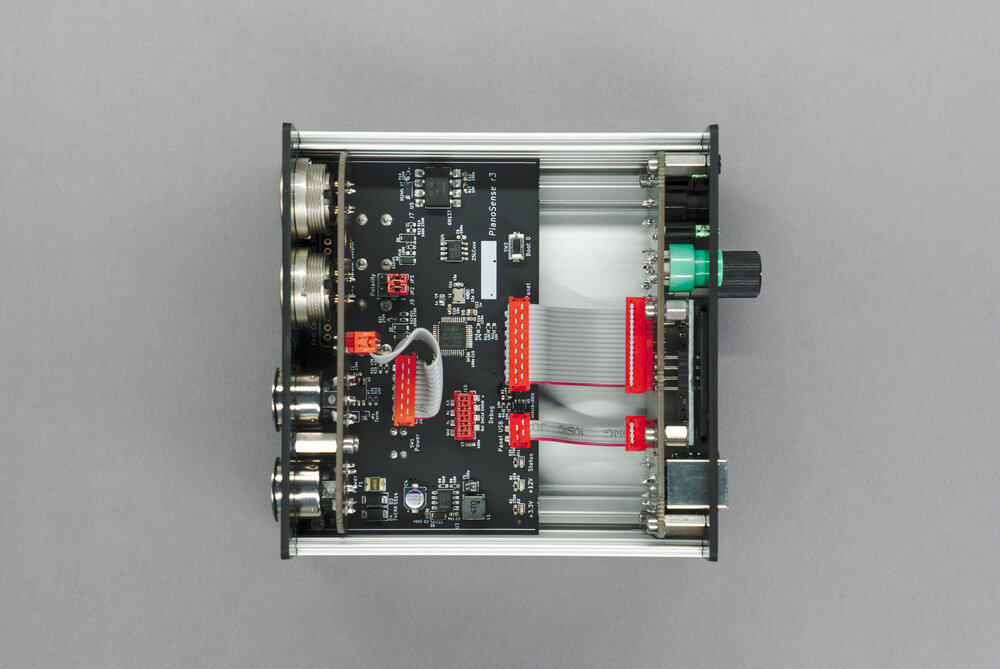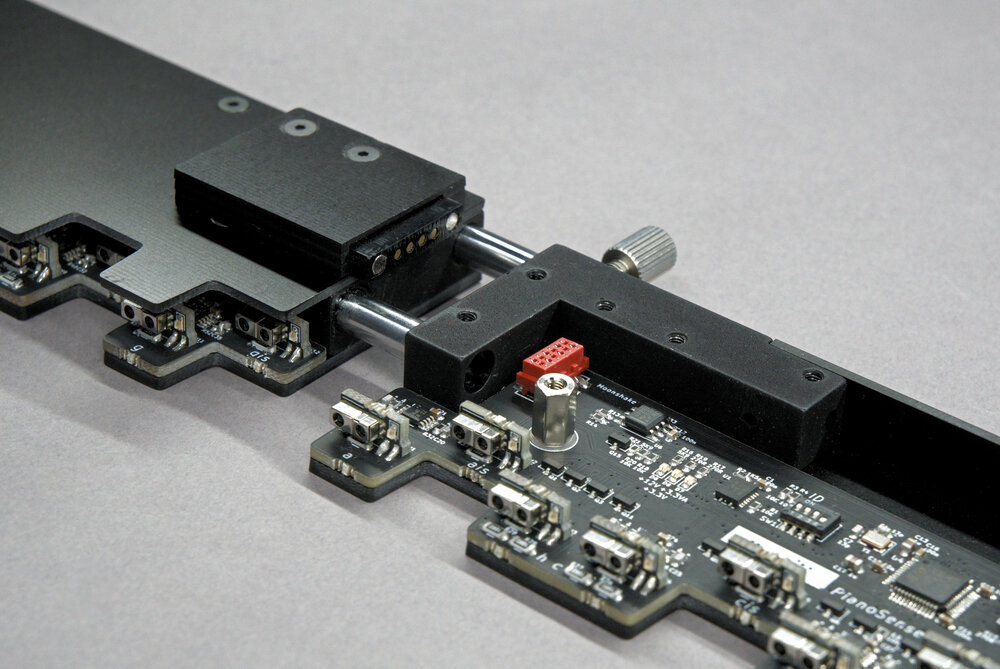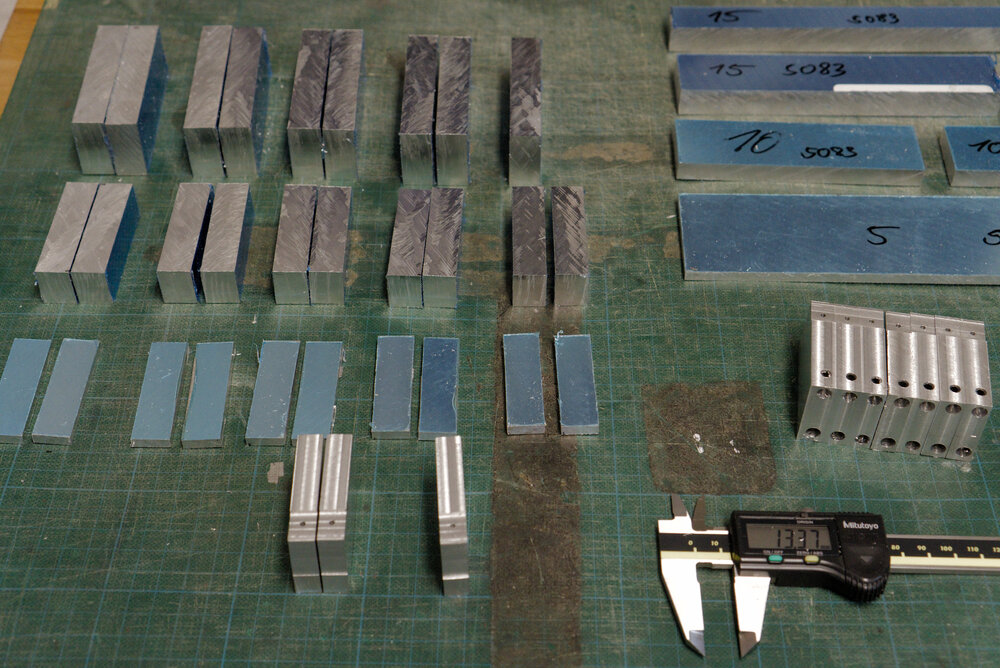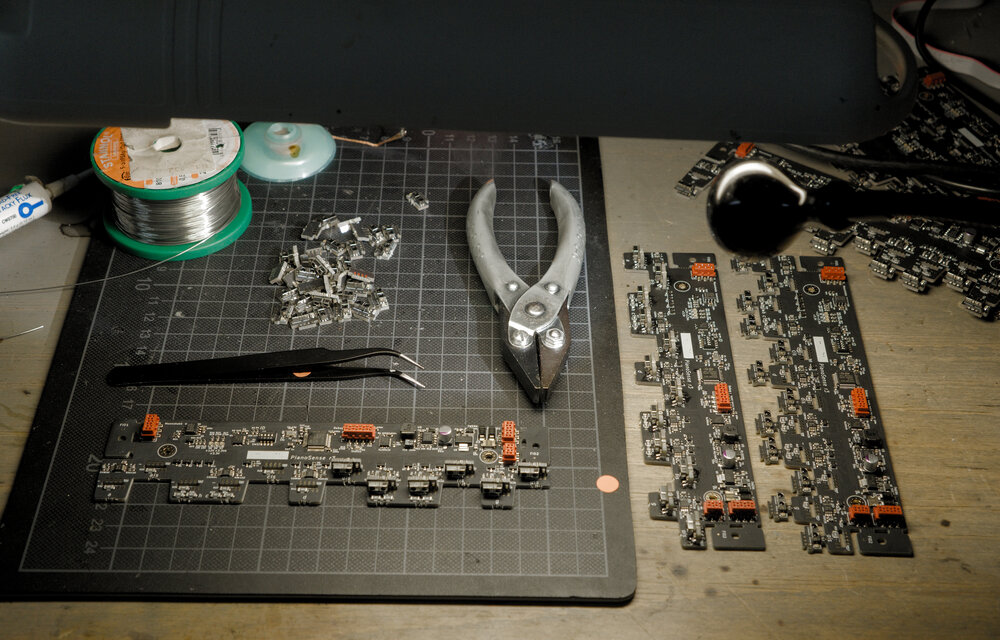 Here are some pictures of the production and development process.