Public Face II.B Hamburg
2018
Julius von Bismarck, Benjamin Maus, Richard Wilhelmer
Mechanical neon light sculpture measuring the mood of the city. Rebuild for a bridge in Hamburg. This is a new version of the original Public Face II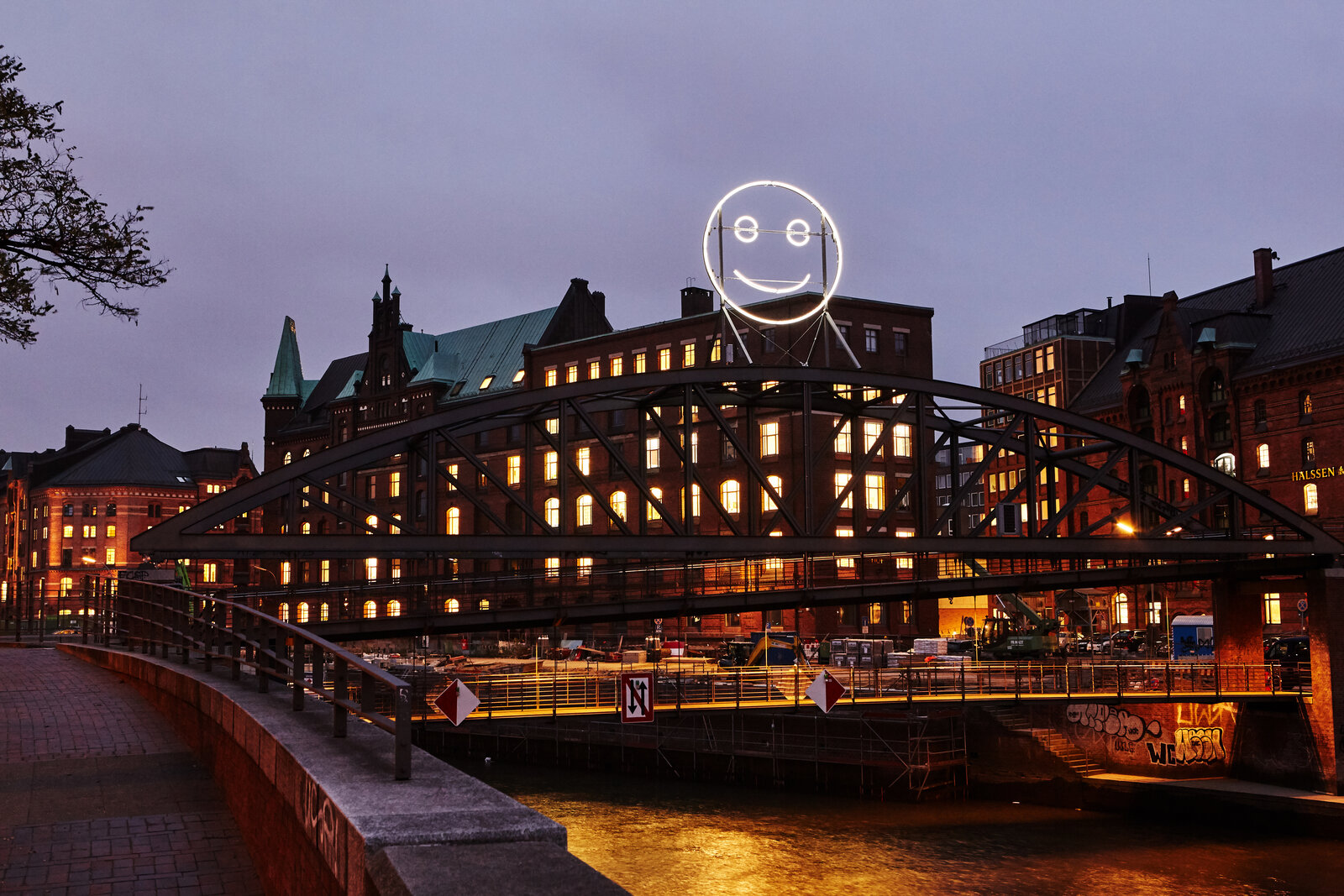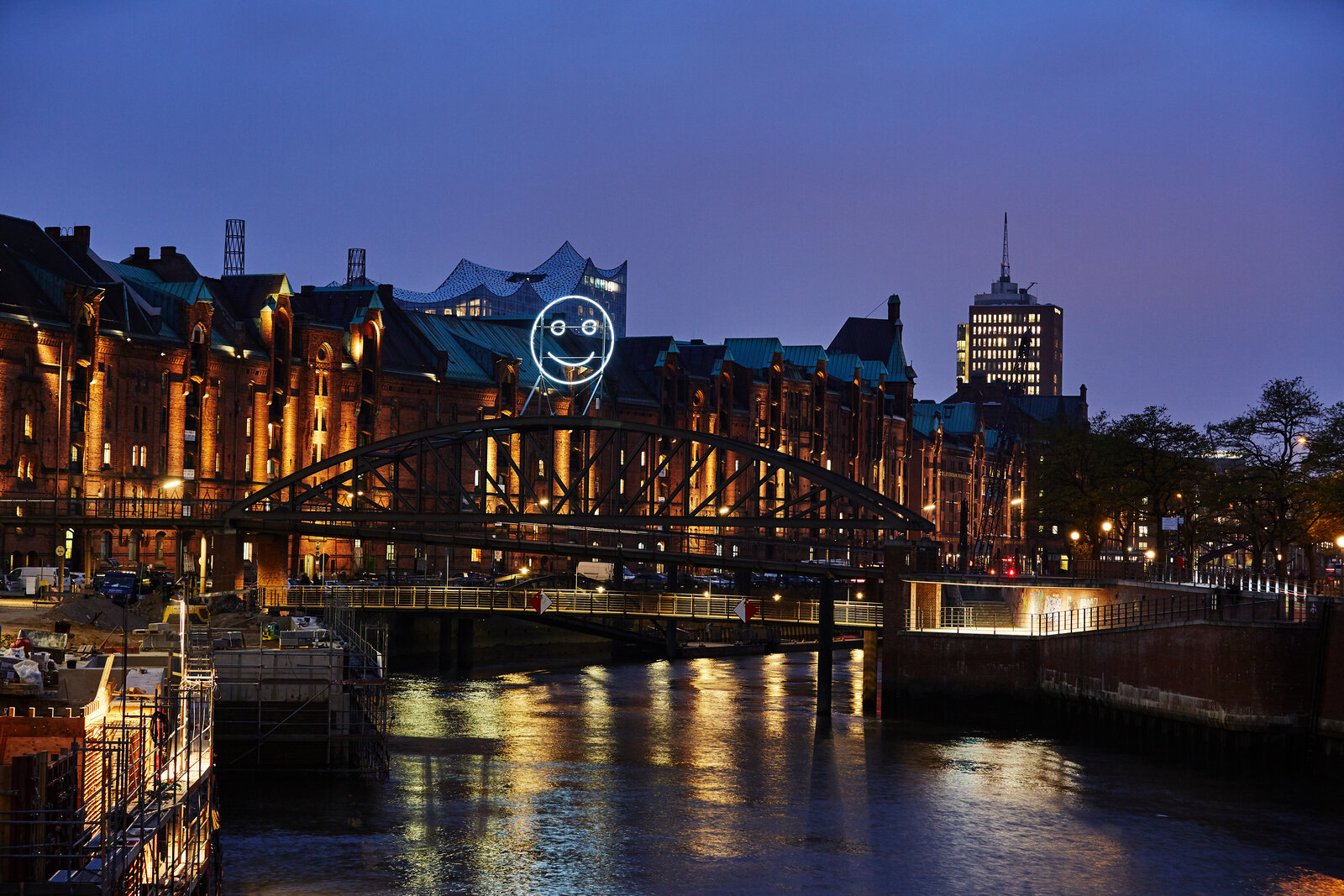 The Smiley's particular mood is based on the facial expressions of passers-by as captured by the CCTV cameras in HafenCity. A software program sends the captured data in real time to the apparatus mechanism without actually storing the data. An algorithm developed by the artists translates the data into a specific emotion that cannot be influenced either by individuals or by personal dispositions. In this way the Public Face shifts the perception of one's own personal state onto the collective mood of other people in the surrounding area, thereby potentially contributing to the community spirit. It also serves to draw attention to the CCTV surveillance equipment that literally has its eye on the public space in many places.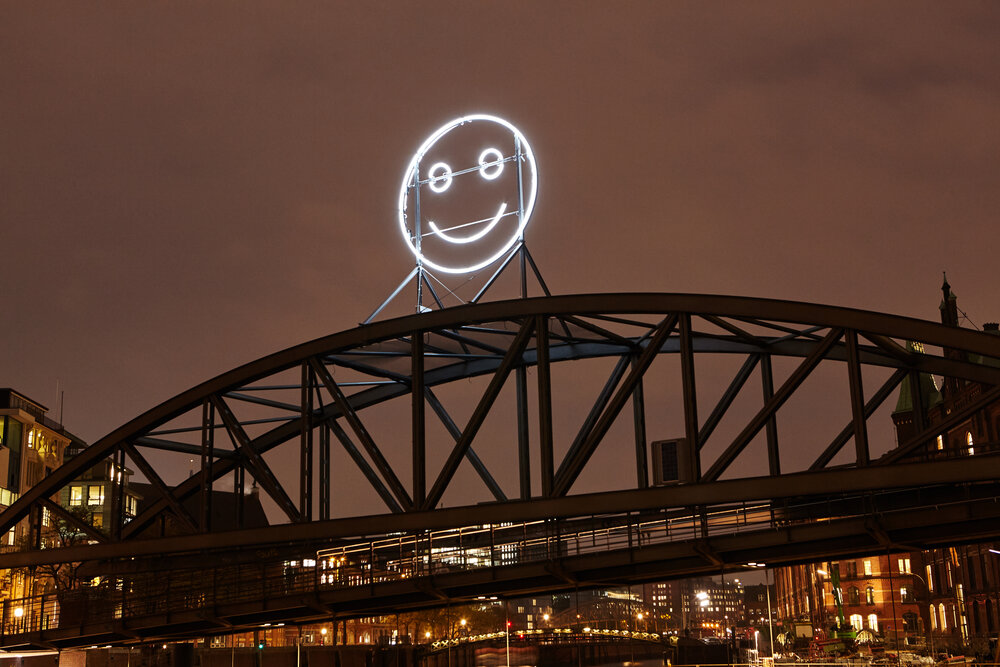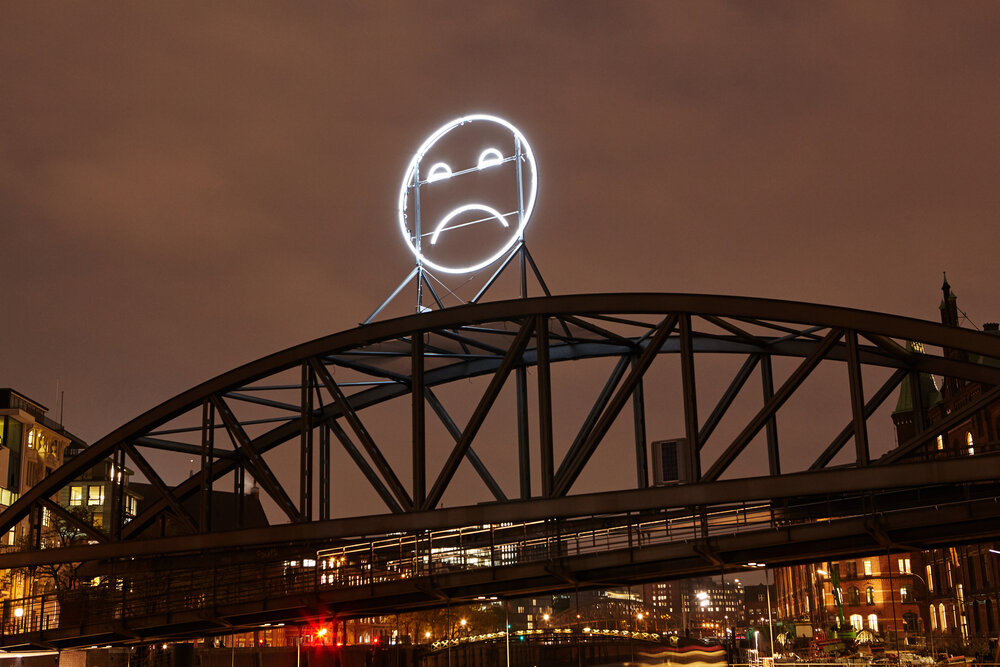 The first project, since November 2018, involves the installation on Kibbelsteg Bridge of a sculpture entitled Public Face by artists Julius von Bismarck, Benjamin Maus and Richard Wilhelmer. The seven-metre tall smiley face made of steel and neon tubes is designed to reflect people's collective mood in the district by looking sad, angry, surprised – or indeed smiley. Sited on the oldest bridge connecting the city centre, the old warehouse district and HafenCity, the figure is visible from afar to pedestrians, from the U-Bahn metro trains, and from street traffic, particularly in the evening hours and at night.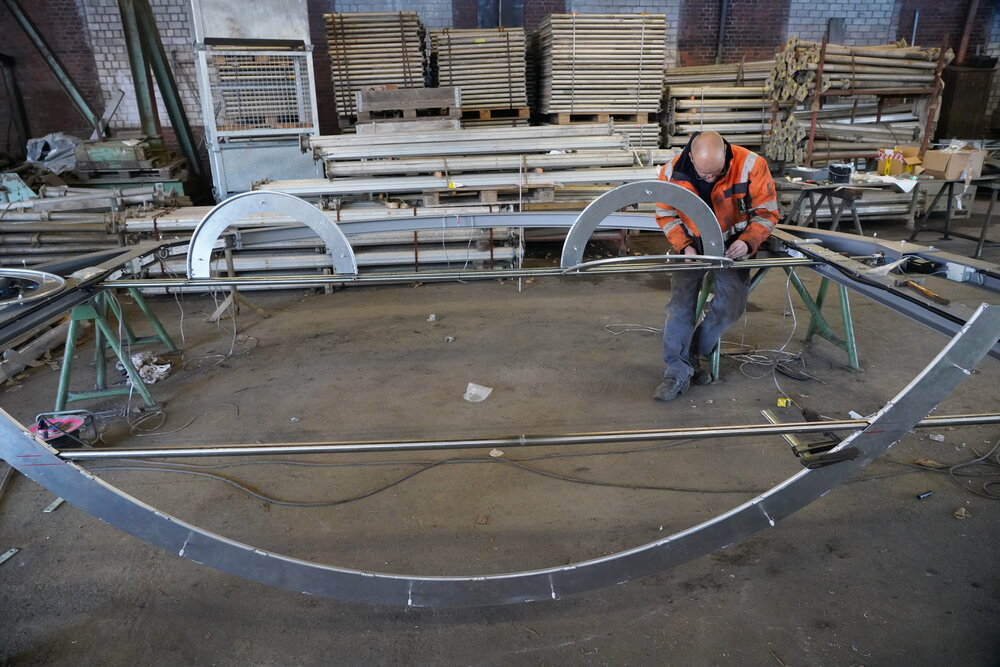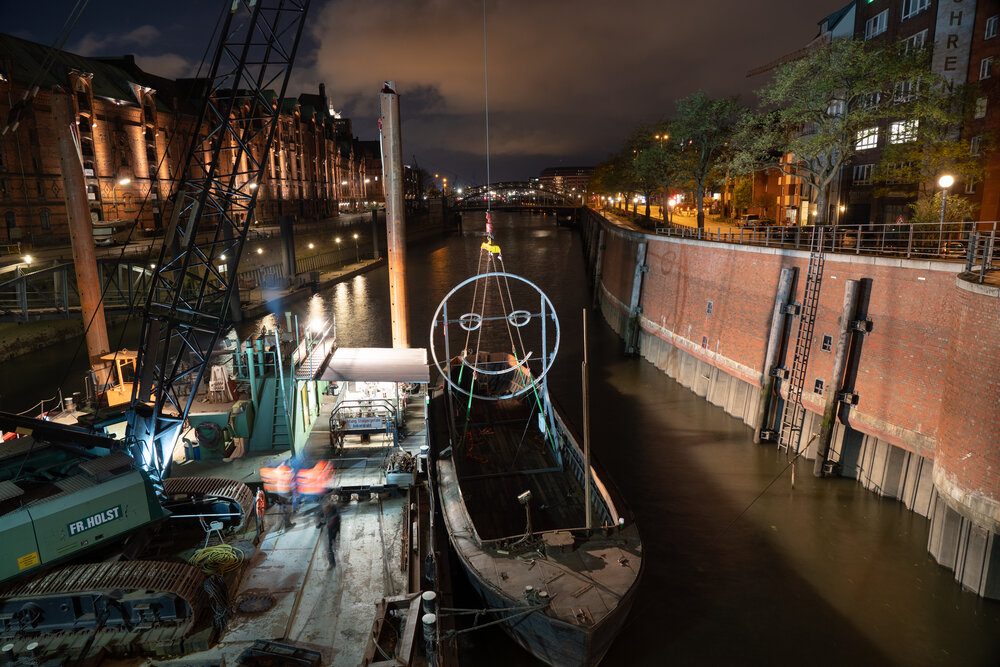 Originally created in 2010 as a temporary installation for the lighthouse at the entrance to the harbour at Lindau on Lake Constance, the Public Face has recently been showcased with various themes in Vienna, Stuttgart and Jonköping in Sweden. For HafenCity, the artists have taken the prototype to the next level, reworking it with the support of local companies and re-launching it for its particular new location. Manufactured and assembled in Harburg, the structure was shipped across the water to the Kibbelsteg Bridge and then hoisted into place by a crane. There it showcases HafenCity as a cultural venue for at least one year, in its own unmistakable way.
Credits
A project by IMAGINE THE CITY, curated by Ellen Blumenstein
Press photography by Carsten Dammann
Process photography by Thomas Hampel
The curator and artists are grateful to the companies EHS beratende Ingenieure für Bauwesen, Hochtief Infrastructure GmbH Deutschland Nord and Fr. Holst (GmbH & Co. KG) for sponsoring the project and to Landesbetrieb Strassen, Brücken und Gewässer (LSBG) in Hamburg and Hamburger Hafen und Logistik AG (HHLA) for its support. Also, we thank the Elbphilharmonie Hamburg for its support.